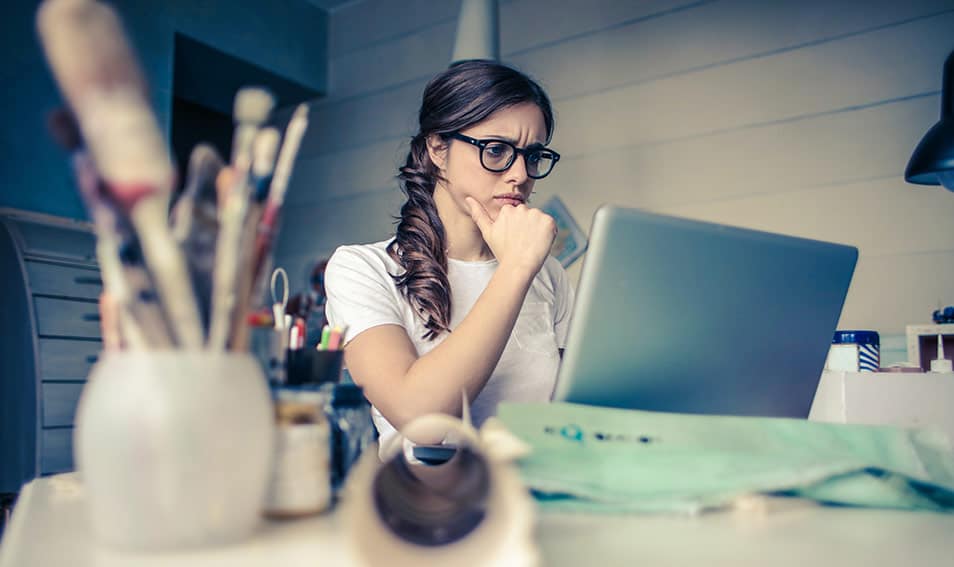 You might have heard that architecture is one of the most challenging subjects you can study at university. That might be pretty daunting if you are thinking about architecture as a career. But is that really that hard?
Architecture is more difficult than many degrees as it involves thinking creatively and technically, covering a wide range of disciplines, including art, science, history, geography, and philosophy. Architecture is also an incredibly time-intensive course, with an average workload of 36.7 hours per week.
The difficulty of a degree is a subjective thing. In the following article, we will explore why people think architecture is challenging and what makes this course so time-consuming. We will also offer you some tips and tricks to help you when you get to architecture school.
Architecture Covers Many Disciplines
Architecture is a complex subject that encompasses many other topics within it. This can include art, math, physics, geography, history, philosophy, and many more. 
Some people might find this quite daunting and overwhelming at first. Still, this is also what makes architecture such a great subject to study.
During your first years of university, you will cover most of these subjects. Then, as you develop through the system, you have more opportunities to focus on the parts that interest you the most. This is especially true during the master's course, where you will choose your favorite aspects of architecture and take a deep dive into that topic.
A Course Of Two Halves
An architecture degree could be seen as being divided into two parts.
Design Work
This is the more artistic side of the course where you design buildings (and other things) using your creative and artistic skills. You will create drawings, models, diagrams, and maybe even the odd painting!
Maybe it's just me, but this was the reason I went to architecture school.
Non-design Work
This is the more technical and theoretical side of the course. It could include writing essays about architectural history or producing environmental reports about a building. It depends on your university, but this work is likely to be much less creative and involve more writing.
Because there are two quite distinct parts to the course, it can sometimes feel like you are doing two degrees simultaneously. It's all about time management, and the longer you are on the course, the easier you will find juggling the two parts.
Why Is Architecture Such A Time-Consuming Degree?
One of the main reasons people consider architecture to be one of the most difficult degrees is the amount of time architecture students spend working. From my experience, this is definitely true – but this shouldn't put you off.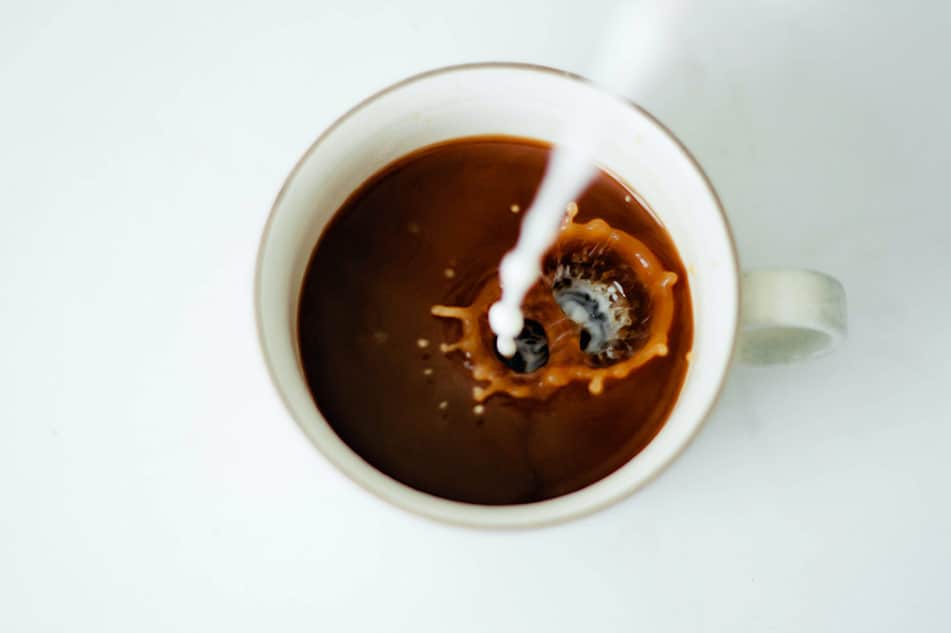 Unlike other degrees, architecture students don't spend all their time reading or sitting behind a computer writing essays. Some of the most time-consuming aspects of the course are also the most enjoyable.
Model making is a perfect example of this, as it can take several days to make a good architecture model. Still, during this time, you can listen to music and chat with your friends – it can be really therapeutic.
According to the HEPI Student Academic Experience Survey 2020 architecture is the 5th most time-intensive degree, requiring 36.7 hours of work per week on average.
Top 10 Time-Consuming Degrees
| Subject | Hours Per Week |
| --- | --- |
| 1. Veterinary Sciences | 42.9 |
| 2. Medicine and Dentistry | 42.6 |
| 3. Subjects Allied to Medicine | 40.9 |
| 4. Education and Teaching | 37.2 |
| 5. Architecture, Building and Planning | 36.7 |
| 6. Creative Arts and Design | 35.1 |
| 7. General and others in Sciences | 34.9 |
| 8. Engineering and Technology | 34.3 |
| 9. Combined and General Studies | 33.6 |
| 10. Agriculture, Food and related studies | 32.9 |
HEPI Student Academic Experience Survey 2020
This is a useful guide; however, from my experience, architecture students will sometimes work far more than this, especially when it's close to a project deadline.
The number shown here might be lower because the data is combined with Building and Planning courses, which aren't as time-intensive.
When Do I Stop Working?!
Another reason architecture can be so time-consuming is that there is no specific endpoint to a design project. Unlike a maths equation, where there is a defined answer or an essay with a word limit, there is always more work you can do with an architecture project.
The more work you have, the easier it will be for your professors to understand your design. An extra drawing, render, or model will help you communicate your ideas better, but this all takes time!
There are lots of constituent parts to an architecture project: creating a concept, design development, technical studies, architectural drawings, visualizations, models, diagrams. There is no limit to the amount of time that can be spent on each part, so it's up to the student to decide… and because most architecture students have great pride in their work, this can be quite a long time.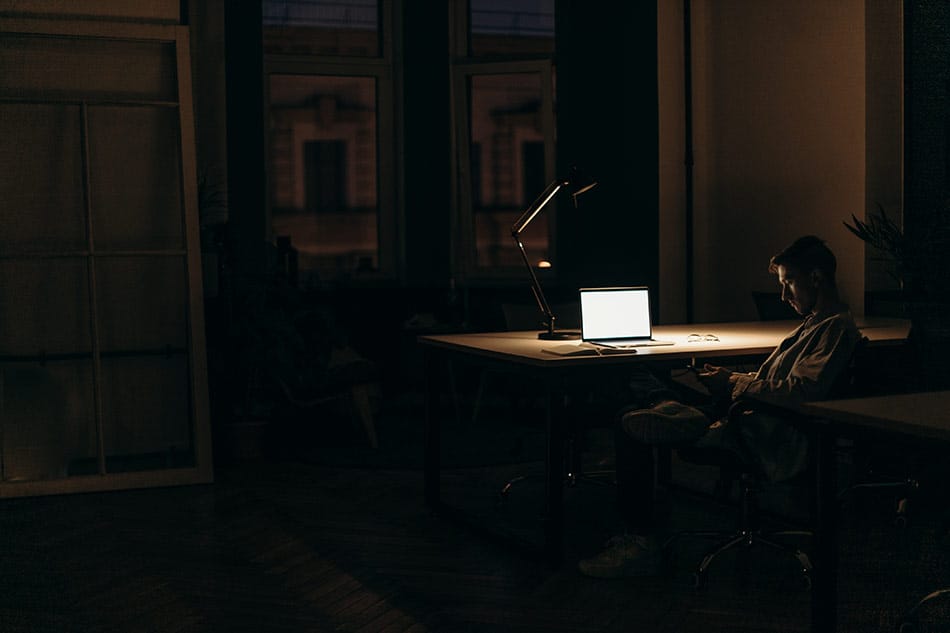 The more time spent on each task, the better the result will be. It might be possible to make a photoshop image in a couple of hours, but if you spend a day or two on it, there is a better chance it will look amazing.
On top of this project work, there are often other parts to the course which will be happening in parallel. This could be an essay about architectural history or a module in professional studies – either way, it's a bit more work to add to the pile.
Architecture School Is Competitive 
When you start a design project, it is common for your brief to include a set of minimum requirements that you have to produce, for example, 4 drawings, 2 models, and a visualization. But there is rarely a maximum.
With other subjects, people work on their own. They work in their room or in the library where it's difficult to compare how good your work is to your classmates. With architecture, on the other hand, the majority of students work together in the studio. This means that you can always see other people's work and compare it to your own.
This isn't necessarily a bad thing. The architecture studio is a great place to make friends and share ideas, but it can be a competitive space. Being able to always compare your work to others (especially when working on the same project) can create a very competitive environment. This often results in students putting in extra hours to get ahead of the field.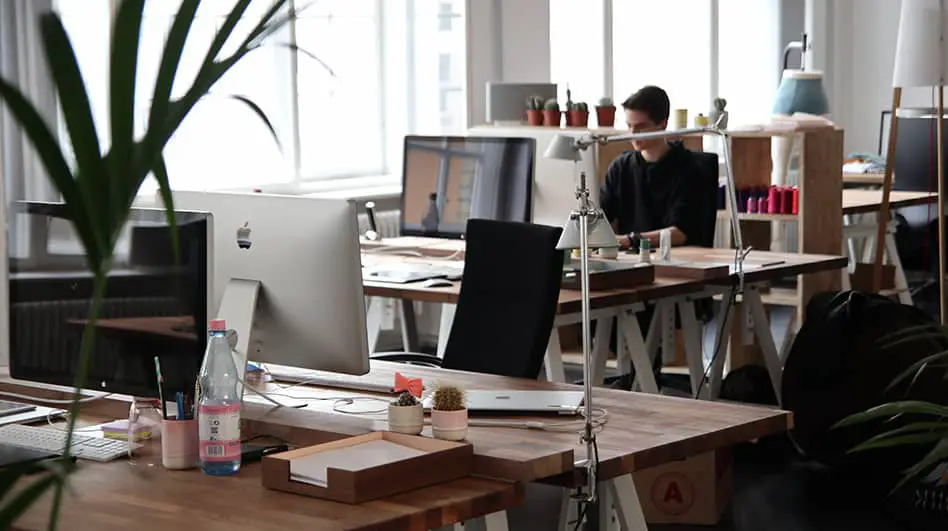 How To Spend Less Time Working
Spend Time With People Who Don't Study Architecture
It's great to spend time in the architecture studios and share ideas with your fellow students, but it's also good to have a change of scene.
In your first year, it is common that you will be living with people who study different subjects. These people are essential as they can be a welcome distraction from your architecture work.
It's good to talk about other things for a while, and you will often feel more creative once you have had a break.
Just Because You're in The Studio Doesn't Mean You're Working
The studio is a great place to socialize and make friends. Spending time in the studios was one of my favorite parts of architecture school, and I am still good friends with a lot of the people I used to hang out with there 10 years later.
But beware… this can also make it a distracting place sometimes. 
Be disciplined with your work. Go to the studio with a specific goal in your mind, and when you have completed that, you should go home.
Don't Be Too Hard on Yourself
It's easier said than done, but try not to compare your work to the other people in your year. At the end of the day, the only work that matters is your own, and if you can produce something that you are proud of – that is a success.
Is Architecture Too Difficult?
If you're worried that you aren't smart enough to study architecture – don't be. Suppose you can get the necessary grades to be accepted into the university of your choice. In that case, you will be intelligent enough to complete the course. University is the highest level of education, so no subject will be a walk in the park.
The more important question is: are you willing to put in the time? There is no escaping the fact that architecture is one of the most time-consuming courses that you can do. Still, if you are willing to put in the hours, you will have no problem at architecture school, and most importantly, you will have a great time.